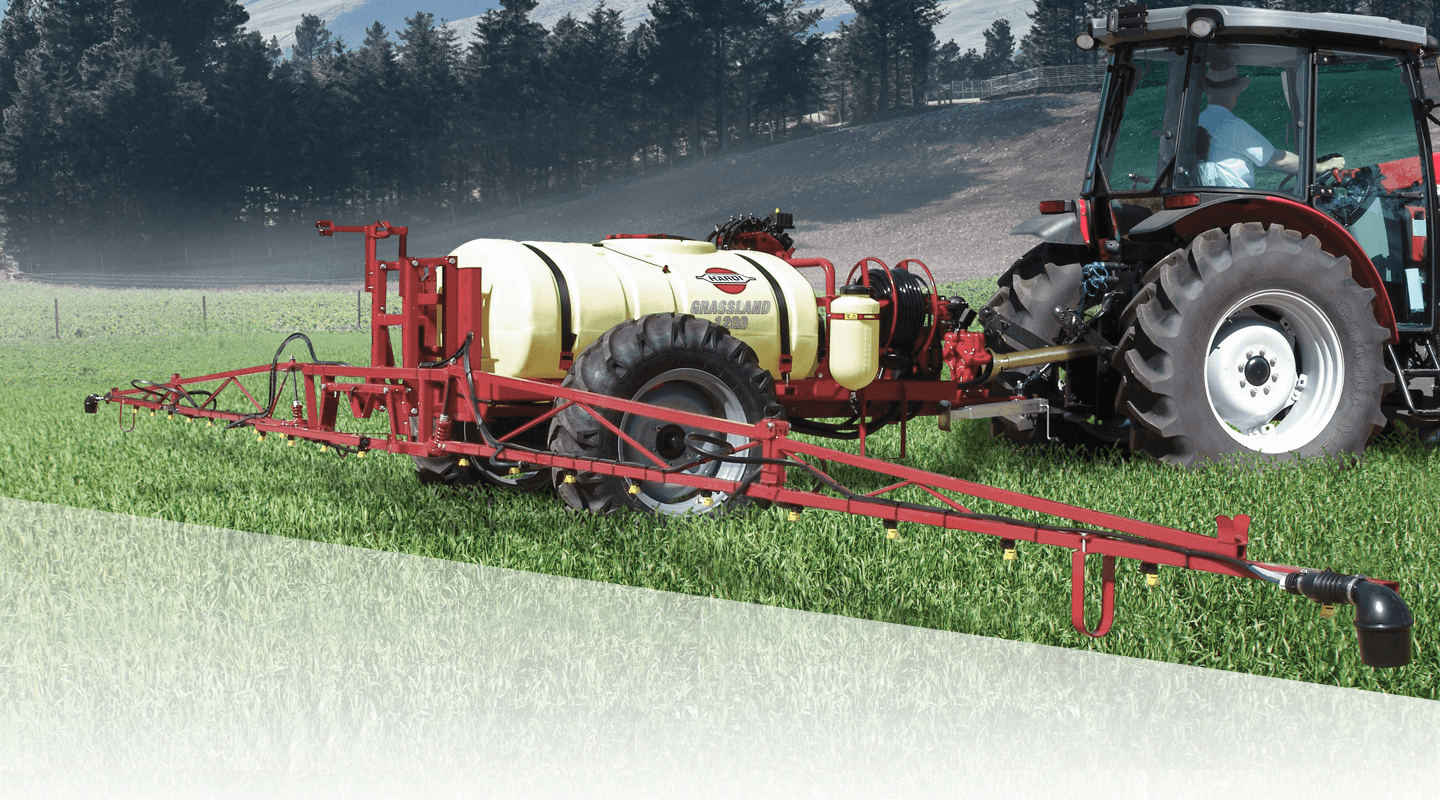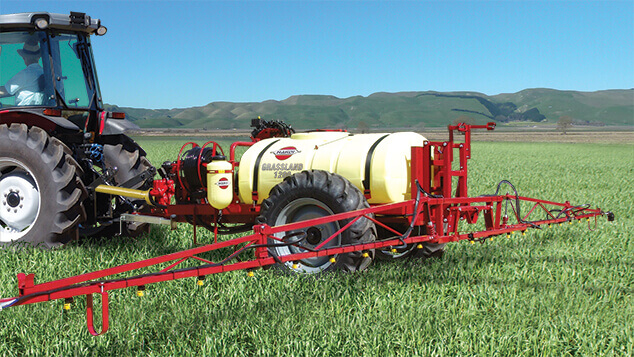 Versatile and affordable
The 1200 litre Grassland is an affordable, uncomplicated sprayer that makes light work of pasture and small crop spraying. Clearance can be as high as 48 cm on optional 12.4 x 24 tyres.
With a low centre of gravity, the leaf spring suspension and optional air bag boom suspension give excellent boom ride.
A 120 litre rinse tank makes in-feild flushing quick and easy, while a separate 15 litre hand wash tank is provided for the operator.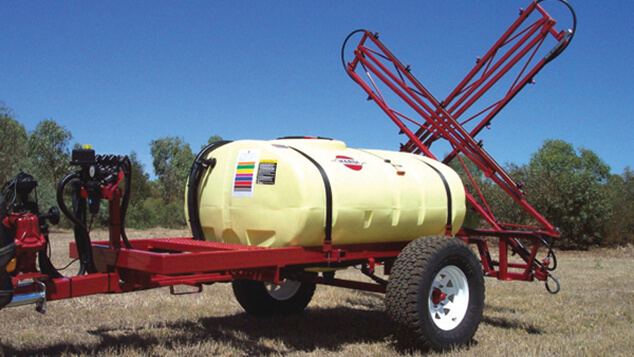 Practical boom choices
Grassland can be equipped with a range of small booms that make it a viable alternative to linkage sprayers.
Choose from 6 m, 8, m or 10 m SB booms; the 12 m MB boom, or a hydraulic folding (including independent side folding) HYS boom with 12 m width.
Both the MB and HYS booms include air bag suspension and an inertia trapeze mounting as standard, and hydraulic height control can be added as an option.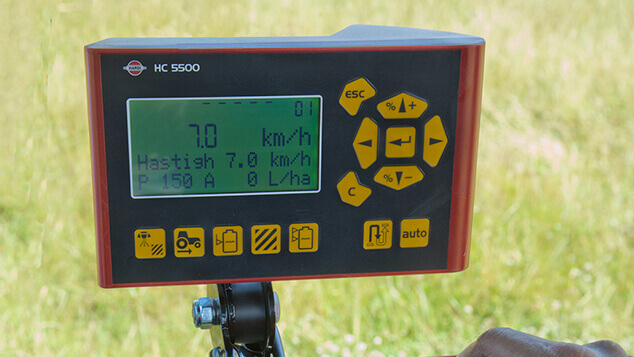 Application rate control
EVC electric valve control provides remote pressure regulation, plus nozzle on/off and section control when connected to a SprayBox 2 rate controller.
The optional SprayBox 2 is an affordable way to manage the fluid pressure and section valves from the tractor seat.
GRASSLAND can also be controlled from the cab using the robust HC 5500 controller. This spray computer maintains an accurate application rate regardless of forward speed, and the rate can be changed on the go with the touch of a button.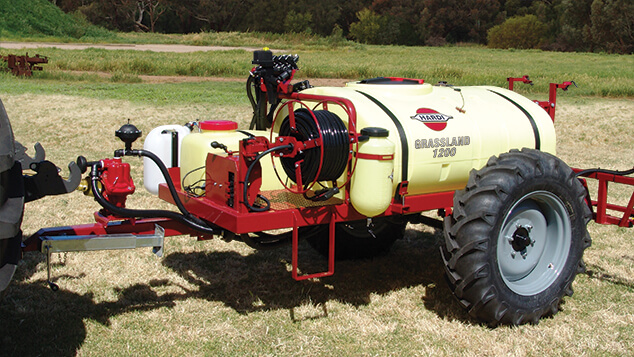 Flexible options
From the basic sprayer, GRASSLAND has many options to let you build an highly functional trailer. These added features can include:
25 litre TurboFiller with TurboDeflector
30 m or 50 m Hose Reel with spray gun
In-line filter
Foam marker
HARDI 1303 diaphragm pump (114 l/min)
Triplet nozzle bodies
Hi Mount boom wing support and trapeze
5 HP petrol motor in place of PTO connectio
Specifications
Boom
SB
MB
HYS
Tank, l (net)
1200
1200
1200
Pumps, type – l/min
1203 - 99
1203 - 99
1203 - 99
Booms, m
6, 8, 10
12
12
Section distribution (standard)
3 section
3 section
3 section
Suspension
Leaf spring
Leaf spring
Leaf spring
Weight drawbar (empty tank)*, kg
Weight axle (empty tank)*, kg
Weight total (empty tank)*, kg
750
750
750
Total length*, m
4.40
4.40
04.40
Total height*, m
2.60
2.60
03.00
Width with boom in transport position*, m
2.30
2.30
02.30
Track width, m
1.80 (fixed)
1.80 (fixed)
1.80 (fixed)
Length draw to axle, m
4.40
4.40
04.40
Ground clearance, m
0.48 (12.4 × 24)
0.48 (12.4 × 24)
0.48 (12.4 × 24)
RinseTank, l
120
120
120