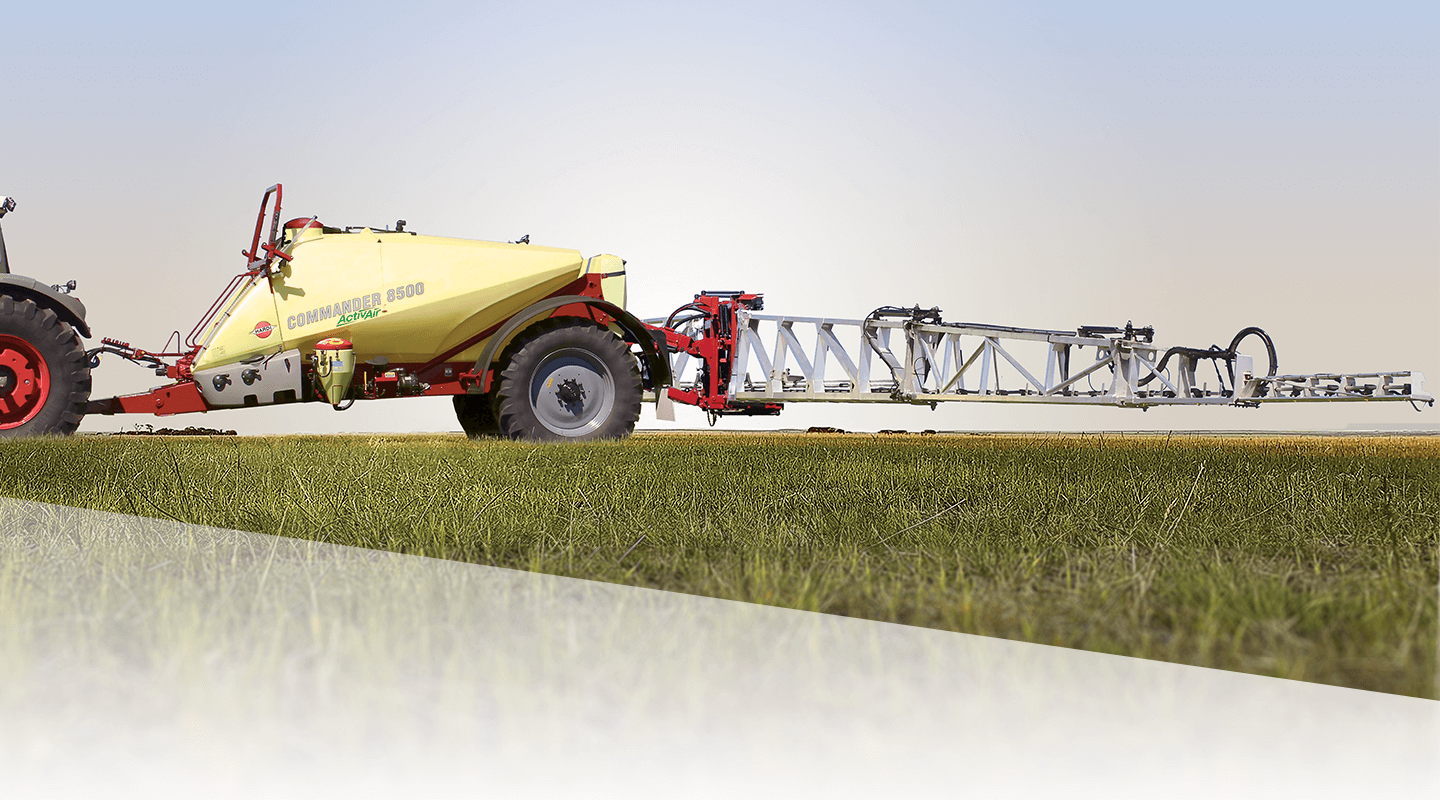 COMMANDER
Tank Capacity
6500 / 8500 / 10000 l
Boom Types
FORCE, TERRA FORCE, PARAGON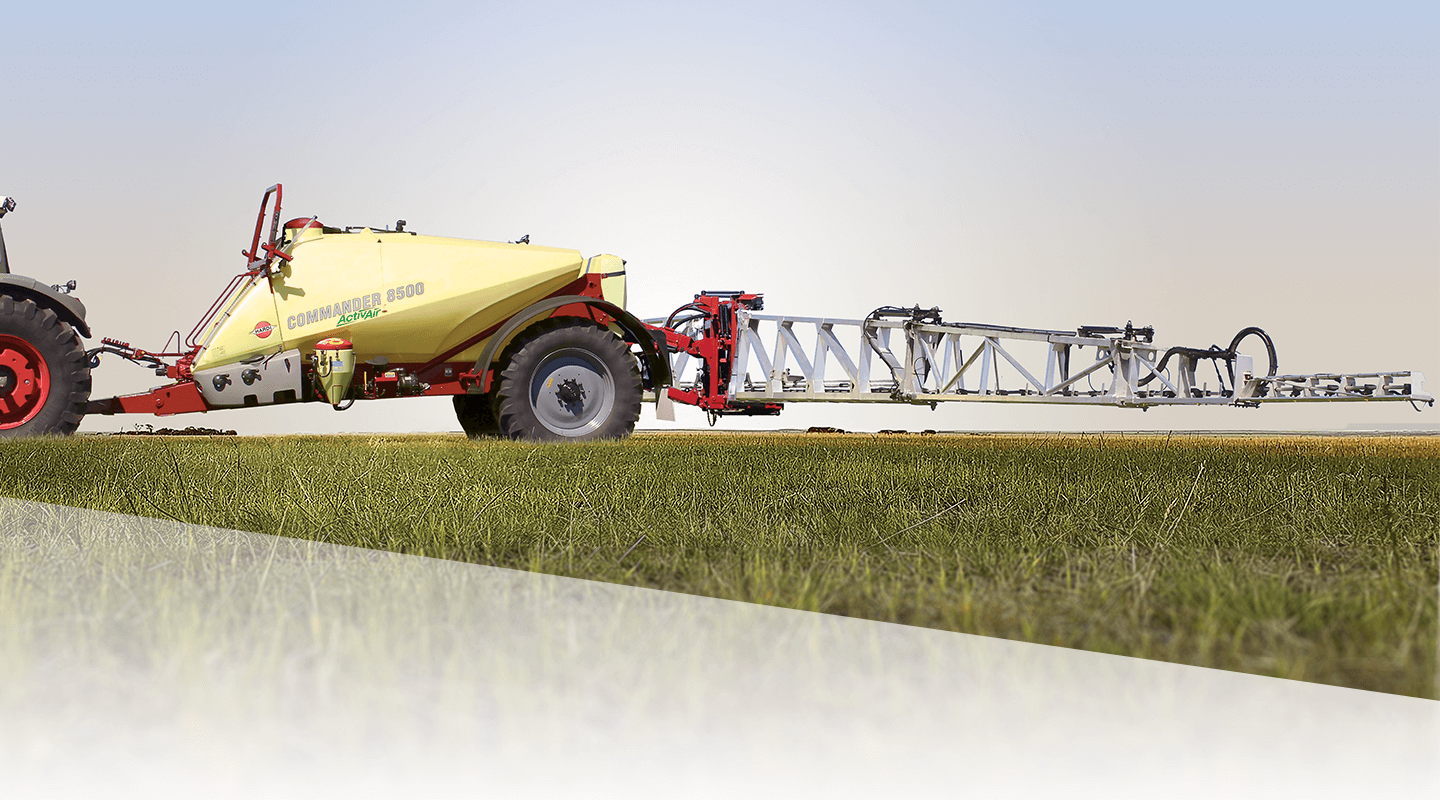 Tank Capacity
6500 / 8500 / 10000 l
Boom Types
FORCE, TERRA FORCE, PARAGON
Maximum capacity
With up to 10,000 litre capacity, ISOBUS, AutoSection, precise rate control, and many more features, COMMANDER delivers unbeatable performance and productivity.
Excellent suspension gives unsurpassed boom stability, with steel and PARAGON Aluminium options from 30 m through to an acre-eating 48.5 m on 8500 and 10000 litre models.
Well-proven and popular, COMMANDER is built around intelligent control technology and convenient operation, to deliver precise chemical application for hectare after hectare and year after year.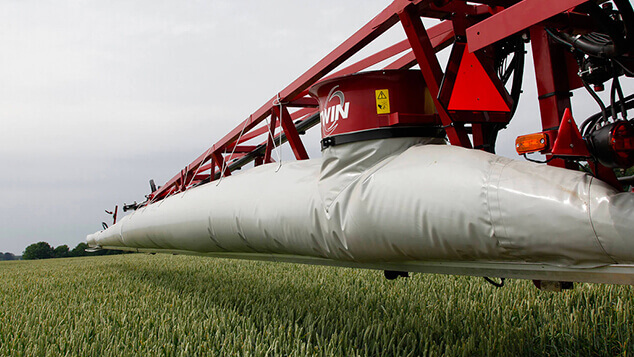 Brilliant boom choices
The COMMANDER range converts capacity into productivity with a choice of wide, high-performing HARDI booms.
For width without weight, COMMANDER will mount HARDI PARAGON Aluminium booms from 36.5 m to 42.5 m and, and our largest 48.5 m boom on COMMANDER 8500 or 10000 models.
Strong, rigid steel booms are available in widths from 30 m to 36 m (FORCE) and 36 m to 42 m TERRAFORCE.
Or, for the ultimate in weather-defying drift control, COMMANDER is also compatible with HARDI's remarkable TWIN air spraying system.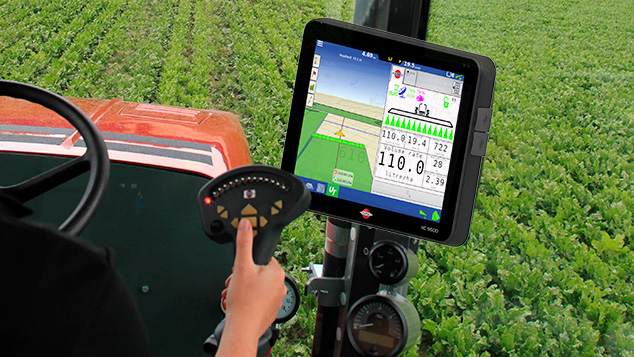 Your preferred controller
With full ISOBUS compatibility built in at the factory, COMMANDER is ready for your choice of spray computer and control system.
The HARDI HC 9600 combines performance and precision in a tough 12.1" colour touchscreen, or the HC 8600 offers similar features on an 8.4" screen. Both take care of guidance mapping, steering, autosection, application rate, boom height, auto wash, and more.
Secondary functions such as pressure, auto rate, foam marker, boom fold, etc, can be managed via the push-button HC 6400 SetBox.
More accurate application
COMMANDER uses the DynamicFluid4 pressure management system, which is able to measure changes in the system and proactively adjust fluid pressure to demand.
DynamicFluid4 can be partnered with the robust HC 5500 controller, to provide accurate rate control without using onboard JobCom.
ActivAir nozzle ON/OFF switching is also available for instant, drip free nozzle control. The system allows fluid pressure to be maintained in the boom when the nozzles are off, so accurate spraying begins as soon as the nozzle is activated - perfect for AutoSection switching and starting runs out of headlands.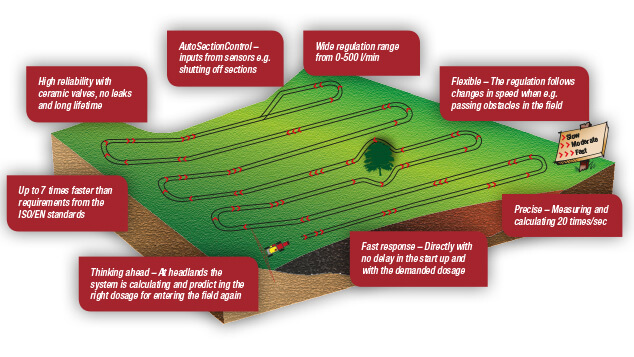 Simple, logical systems
COMMANDER has a simple, logical fluid system and a centralized WorkZone, making it very easy to set up, clean and maintain.
The WorkZone is managed with just two taps and a SmartValve pressure selector, conveniently co-located with the filling point, filters, hand rinse tank and other vital functions.
There is a single bank of grease nipple for the entire sprayer, a safety locker, and a convenient steel work platform at the front of the sprayer.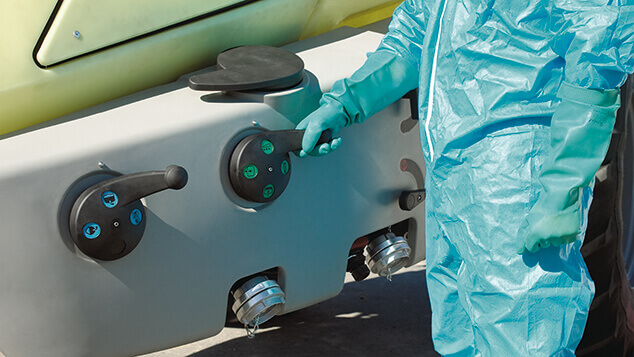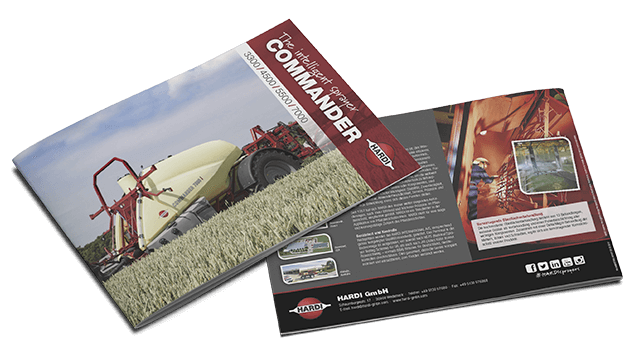 Get the COMMANDER brochure
See all the information about the COMMANDER including full specifications, in-depth information and much more!
Download your COMMANDER brochure
Specifications
Tank, litres
6500
8500
10 000
Pumps, type - l/min
464 - 334
464 - 334
464 - 334
Booms, m
FORCE 30, 32, 33, 36
FORCE 30 - 36
FORCE 30 - 36
Booms, m
TERRA FORCE 36, 38, 40, 42
TERRA FORCE 36 - 42
TERRA FORCE 36 - 42
Booms, m
B3 (Aluminium) 32.5, 36.5,
38.5
40.5
42.5 48.5"
B3 (Aluminium) 32.5 - 48.5
B3 (Aluminium) 32.5 - 48.5
RinseTank
730
730
730
Total height (TERRA FORCE), m
3.65
3.65
3.65
Total length (TERRA FORCE), m
8.35
8.85
8.85
Length draw to axle, m
5.50
6.05
6.05
Turning radius SafeTrack, m
6.20
9.00
9.00
Track width, m
2.20 - 3.00
2.20 - 3.00
2.20 - 3.00
Width (TERRA FORCE), m
3.50
3.50
3.50
Clearance, m
0.795
0.795
0.795
Weight on drawbar (empty), kg
1565
1134
1145
Weight on axle (empty), kg
5534
6226
6255
Weight total (empty), kg
6899
7360
7400
Weight total (empty tank), kg
6899
7360
7400
Suspension
Hydraulic
Hydraulic
Hydraulic
Suspended drawbar
–
Standard
Standard
Standard tyre
520/85 R42
520/85 R42
710/70 R42
Tyre options
620/70 R42
620/70 R42
620/70 R42
650/70 R42"