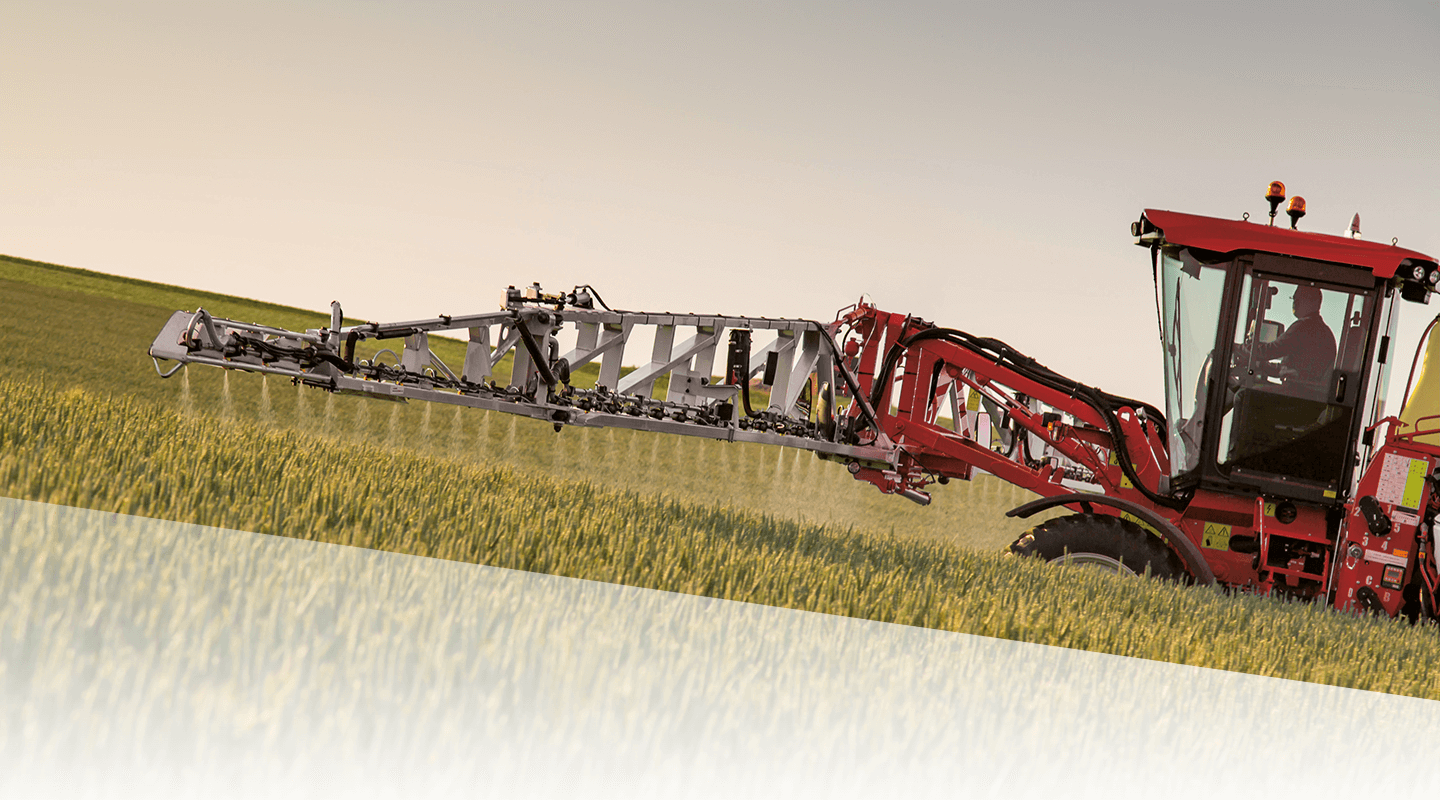 ChemFiller
The HELLIOS features a graduated 35-litre induction hopper that makes mixing and adding chemicals safe and quick. A ring hose around the top of the ChemFiller makes it easy to rinse down the inside after loading.
The hopper is manually lowered to a safe working height, and locked away before the sprayer is driven.
The entire Work Zone area can be cleaned by means of a spray gun and an air gun.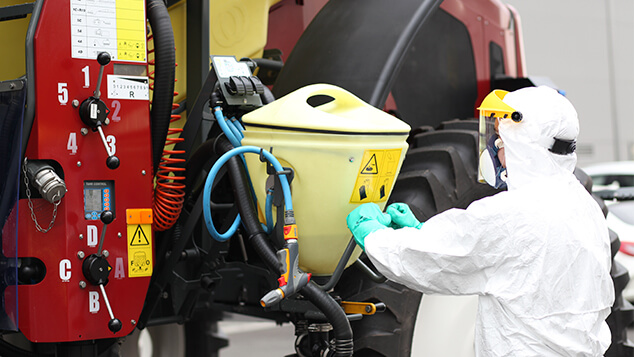 Spray pump
The HELLIOS is equipped with a Renson centrifugal pump delivering 500l/min. For customers applying high spray volumes, the HELLIOS can be equipped with an optional high capacity Hypro centrifugal pump with 692l/ min nominal flow. Both pump models are proven and sturdy.
Centrifugal pumps easily handle fluids with higher viscosity such as adjuvants or liquid fertilizers.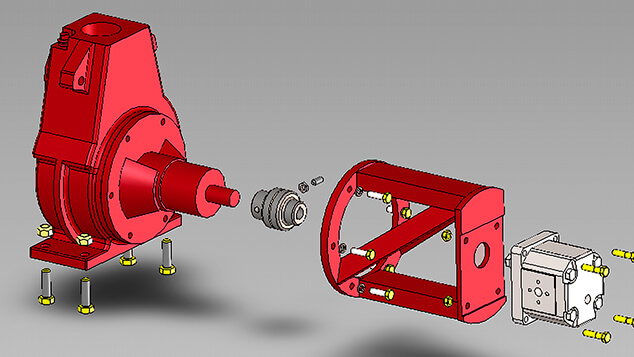 Suction / Pressure filters
To prevent nozzle obstructions, the fluid is consistently filtered.
There is one filter on the suction side and two filters on the pressure side (one on each boom wing). All filters are easily accessible and can be quickly isolated from the spray circuit in the event of a blockage.
Cleaning the suction filter is as simple as stopping the pump and setting the valve positions to 4D before opening the filter housing.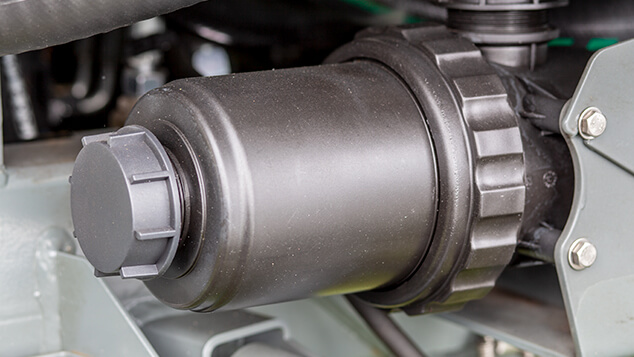 Tank control screen
The Tank Control screen is a very intuitive and user friendly tool that greatly streamlines tank filling and valve setting at the WorkZone.
The electronic tank gauge continually monitors the filling process, and the calculator will automatically shut off the pump once the preset volume has been reached.
The operator can choose to either add a specific volume of water into the tank, or define a total target volume to be reached.