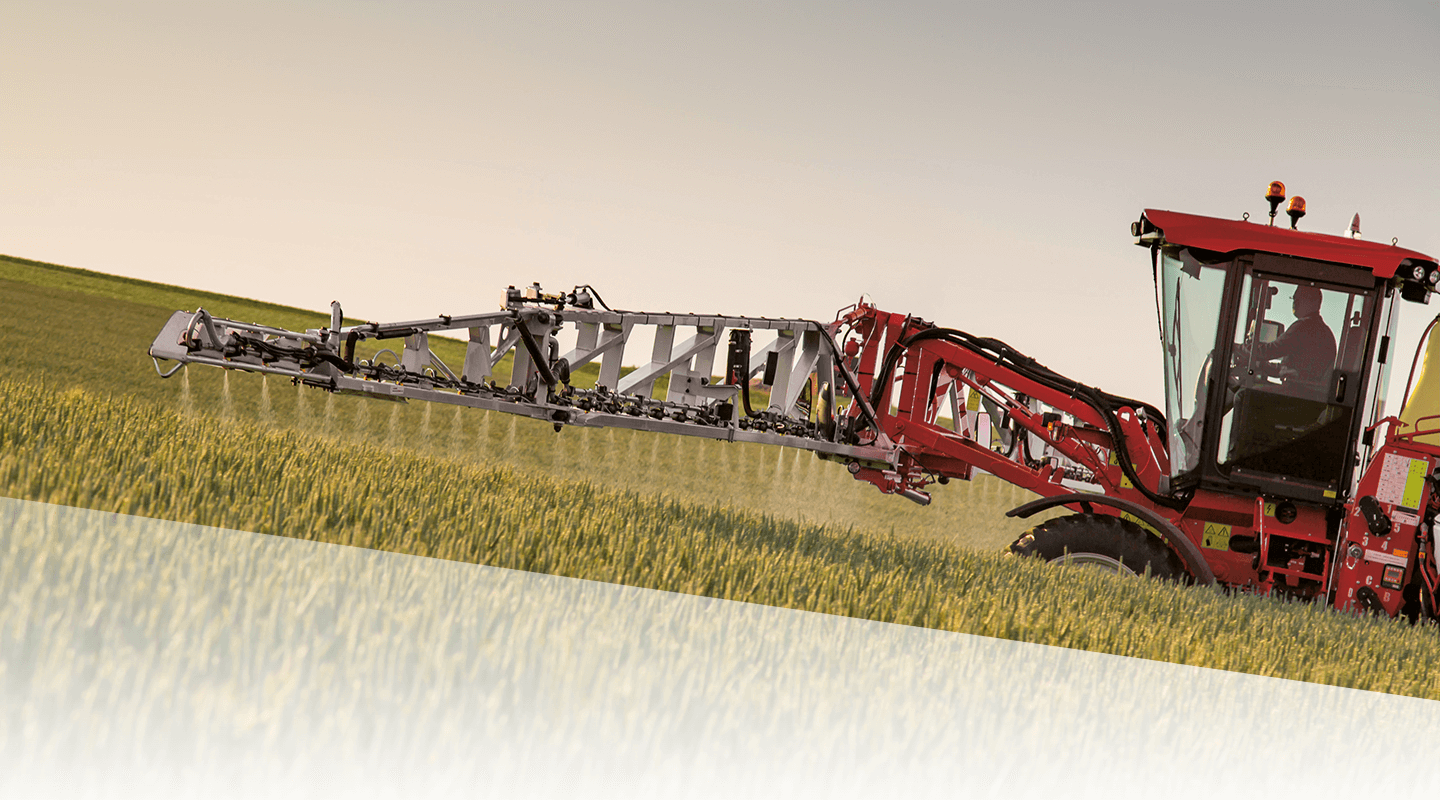 Chassis
The HELLIOS chassis has been purpose-designed by HARDI engineers and is entirely assembled and welded in-house. By making use of 6 mm high-tensile steel beams, the machine is given exceptional strength and stiffness without excessive weight.
The layout of the various components ensures an ideal weight distribution, for optimum handling and minimum impact on soft soils.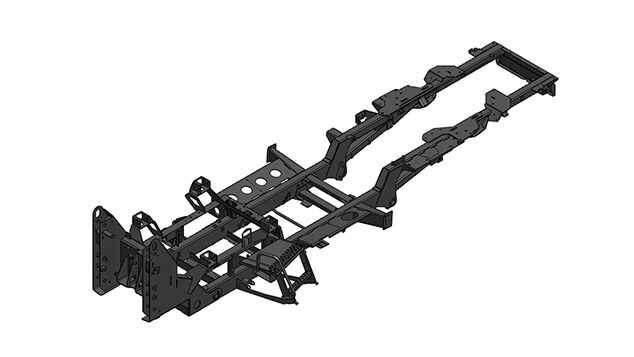 FloatRide suspension
To ensure a smoother ride for the boom and operator, HELLIOS features three point hinge pneumatic suspension, with one suspension point on the front axle and two on the rear axle.
The front axle suspension also features an anti roll mechanism, to keep lateral shocks from being transferred to the boom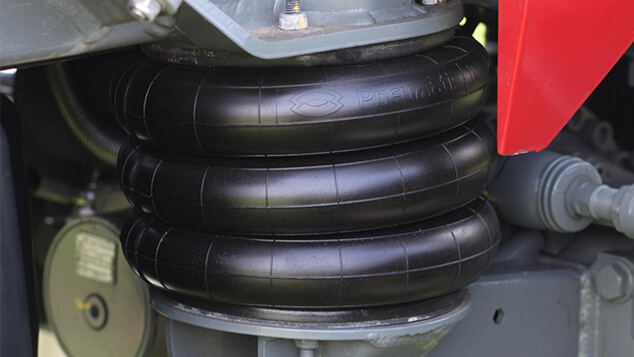 Four-wheel steering
HELLIOS features a 4 wheel steering system as standard, giving you a versatile choice of steering modes:
2-wheel steering: For maximum safety and speed when driving between plots.
4-wheel steering: For maximum manoeuvrability in headlands and when parking.
Crab steer mode: For maximum traction, tracking accuracy and stability across slopes.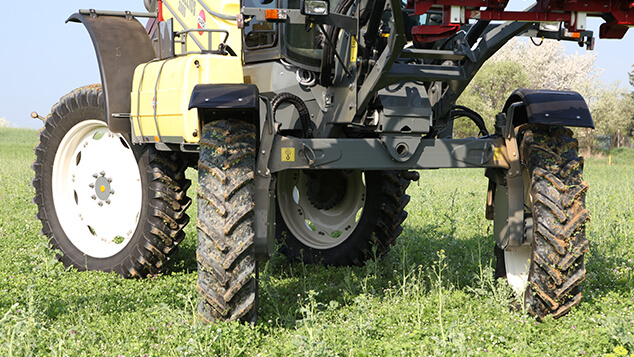 Turning radius
With four-wheel steering, automatic rear wheel alignment and a tight steering lock angle, HELLIOS has a turning radius of just 3.6 m on a 2.25m track width and 12.4 R36/46 tires.
This makes HELLIOS ideal for spraying small plots, high cash crops, or any operation where headland is reduced to maximise productive land.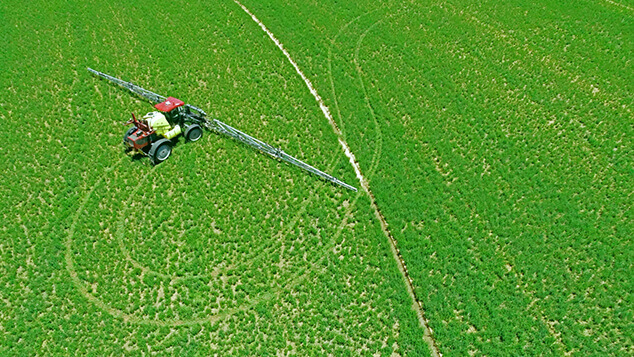 Surface treatment
Once assembled, all steel parts are thoroughly degreased, rinsed and shotblasted before being painted.
The painted components are then polymerized at a temperature of 75°C for 35 minutes to ensure a hard, durable finish.
Before fitting the tanks and protective hoods, the semi-assembled machines undergo finish painting in HARDI's own 17m painting booth.
The complex process ensures HELLIOS has the utmost protection against the corrosive farm chemicals and harsh UV effects.