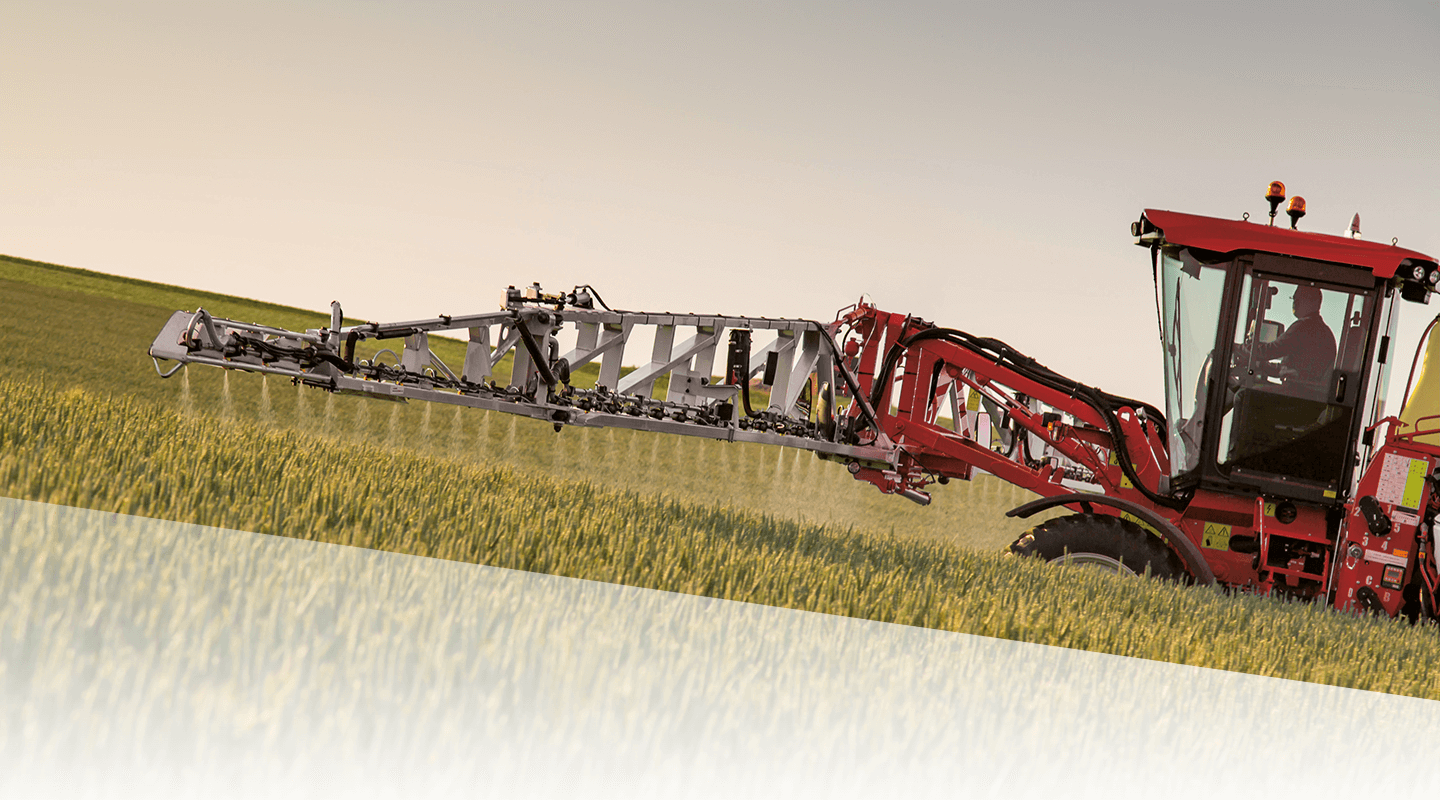 Front boom
The front boom configuration gives operators a number of advantages:
Easy oversight of the spraying process, without fatiguing looking behind.
The entire boom width can be easily monitored and managed.
Easier treatment of headlands and hard-to-access areas.
The machine is evenly balanced with the weight of the boom to the front and the engine to the rear.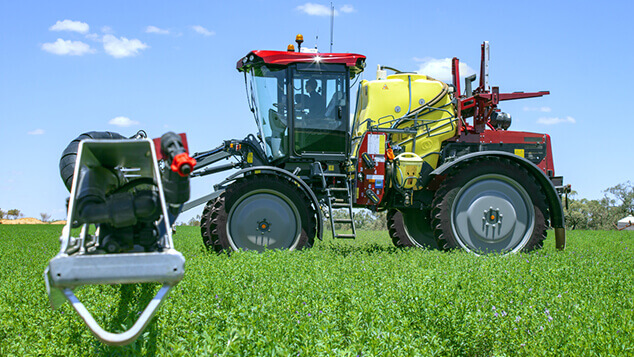 Aluminium booms
The HELLIOS features HARDI PARAGON aluminium booms as a standard.
Drawing on HARDI's 30+ years of know-how in building and configuring large aluminium booms, the sprayer makes themost of their light weight, durability, and natural resistance to corrosion.
With front mounting and the HARDI boom centre, the HELLIOS boom puts optimal weight over the front wheels to ensure consistent torque and grip. The spray line is mounted on the inside of the boom structure, thereby protecting the nozzles and nozzle holders from mechanical damage.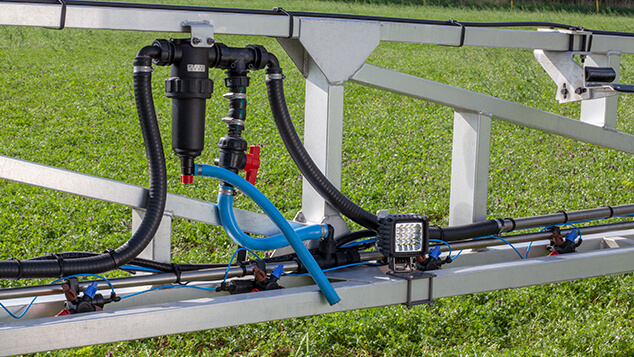 Boom wings
The inner boom wings fold simultaneously, the outer boom wings can however be folded individually for easy manoeuvring.
A multidirectional spring loaded breakaway system on the boom tips protects the boom from damage. The nozzle holders located on the breakaway tip are furthermore protected by a PVC sheet of 4mm thickness mounted to either side of the boom.