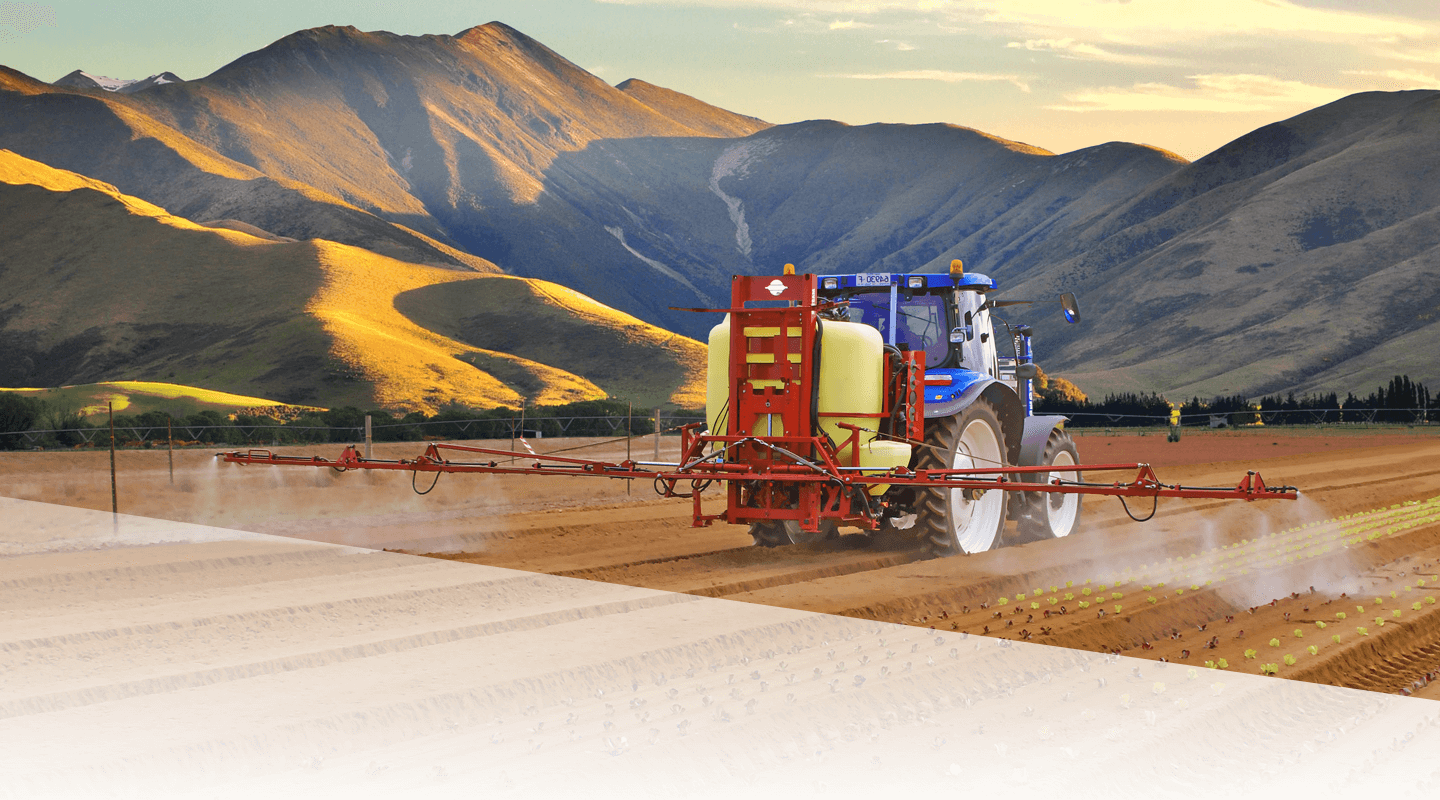 MASTER
Tank Capacity
1000 / 1200 / 1500 / 1800 l
Boom Types
MB, HYS, FLEXFORCE, TWINSTREAM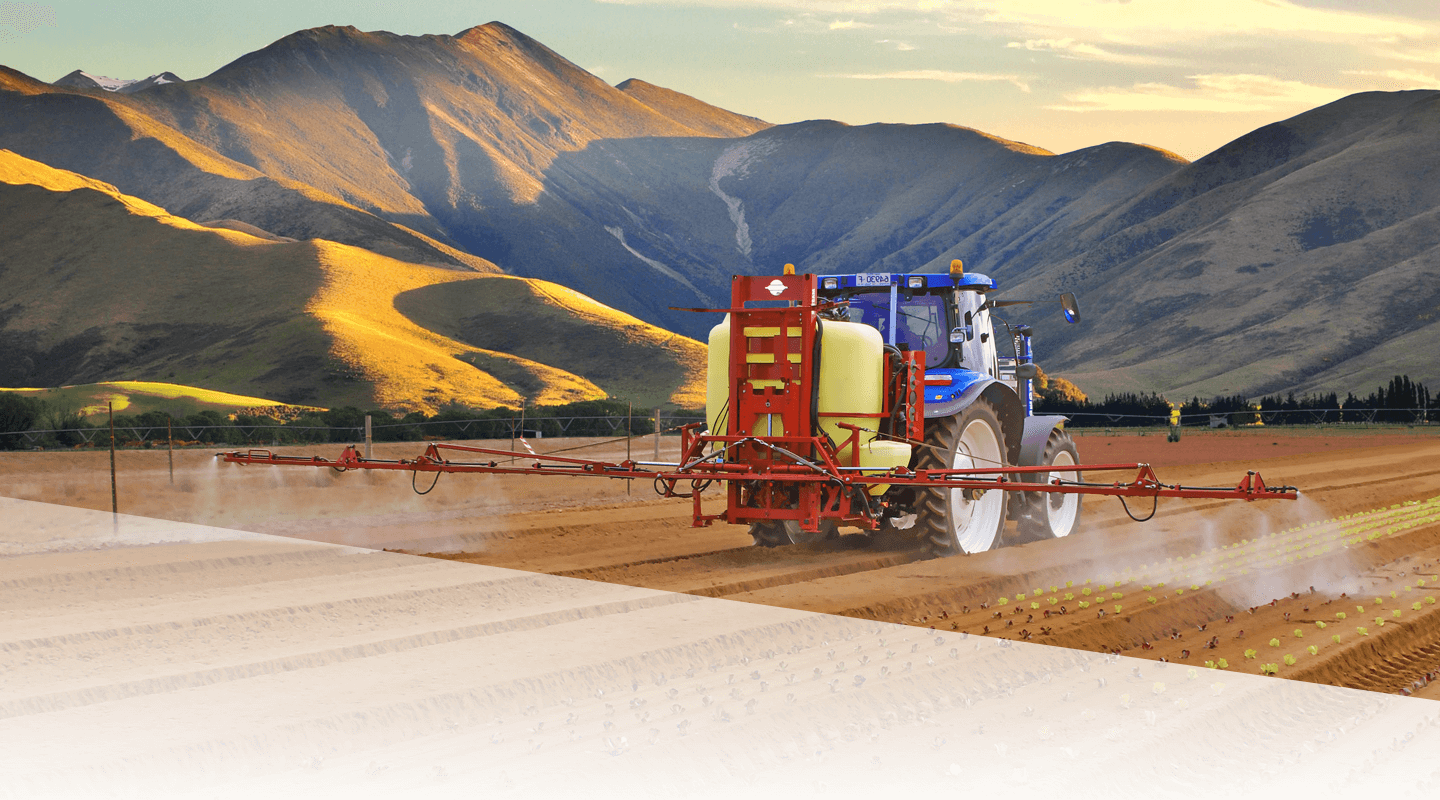 Tank Capacity
1000 / 1200 / 1500 / 1800 l
Boom Types
MB, HYS, FLEXFORCE, TWINSTREAM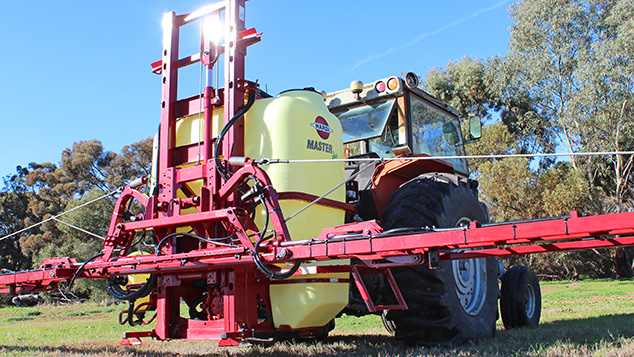 Simple, robust and easy to use
The popular MASTER plus is completely designed around its key functions. An integrated Quick Hitch, well-arranged MANIFOLD fluid system and versatile boom range are just some of the features that help make spraying more efficient and handling easy.
MASTER plus also offers options including high capacity TurboFiller induction hopper; versatile HC 5500 or HC 8600 controllers; and 1400 litre front tank for added capacity and improved balance on the tractor.
The quality, capacity and adaptability of MASTER plus makes it a perfect choice for modern farms.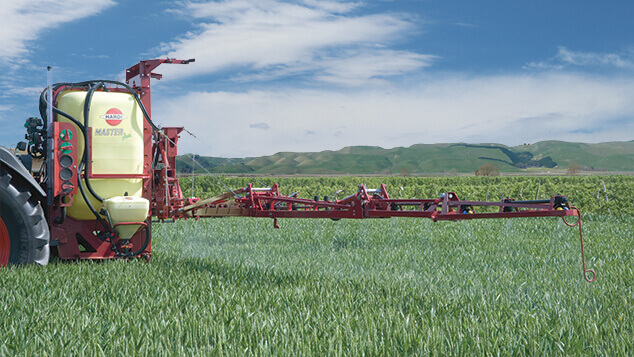 Choice of booms
MASTER plus is offered with a chocie of booms to suit every property and spraying need - from hilly pasture to flat cropland:
MB
The manual-folding 12 m MB boom features trapeze suspension for self-stabilisation. Hydraulic folding and air bag suspension are offered as options.
HYS
Hydraulic folding 12 m, 15 m or 18 m HYS booms are ideal for paddock spraying. Each side can be folded independently, making it easier to spray around obstructions. Nozzle bodies are protected by the boom and can be divided into sections for added precision.
FLEXFORCE
The 21 m FLEXFORCE boom is fitted with HARDI Triplet nozzle bodies as standard and is has optional Slant Tilt control for even more accurate spraying.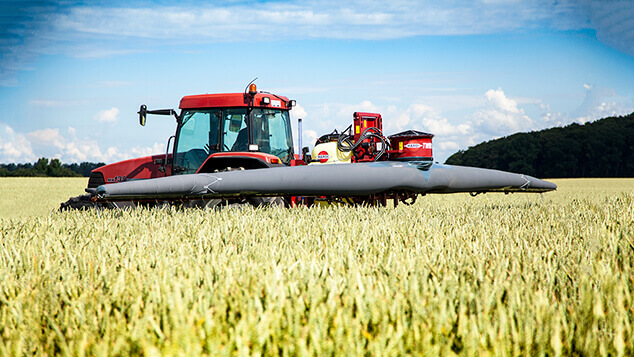 TWIN STREAM
The HARDI TWIN is the most dependable air-assisted spraying system in the world and has proven its superior crop penetration and drift control over more than 30 years.
The unique airflow management system provides magnificent drift control, the highest fieldwork rates and notable chemical savings.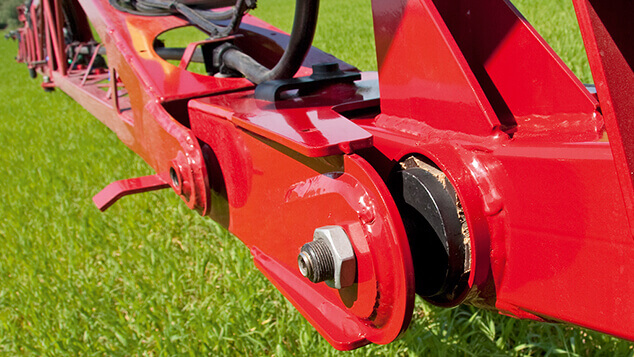 Slant Tilt Kit
The HARDI Slant Tilt Kit that is offered with the FLEXFORCE boom adjusts the angle of the boom wings to help maintain correct nozzle height when spraying across sloping ground.
The Slant Tilt system integrates with the tractor's ISOBUS terminal for universal connectivity and reliable operation.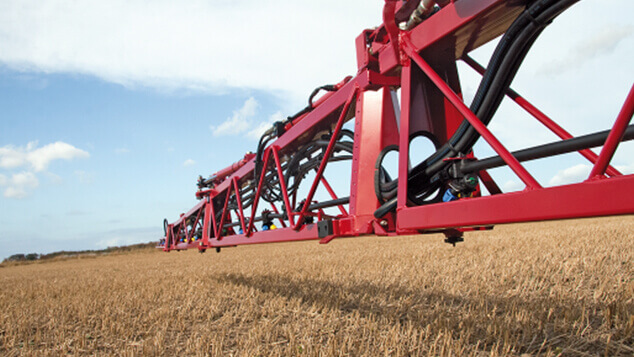 Electro-hydraulic operation
The FLEXFORCE and HYS boom systems offered with MASTER plus, from 12 to 21 m can be electro-hydraulically operated, from a compact conveniently located control panel.
The primary controls such as boom height, independent tilting of either boom section and complete boom slanting are grouped together for ease of use. With all other controls conveniently placed to hand, the MASTER plus is easy to operate.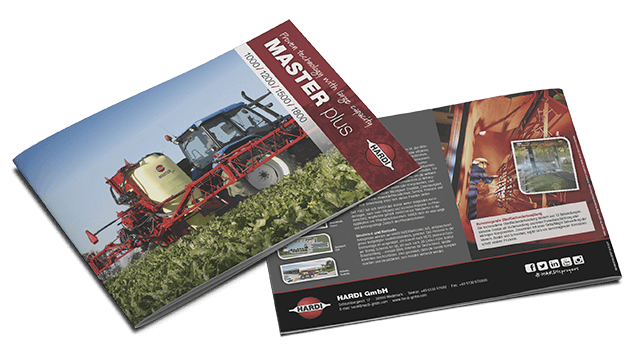 Get the MASTER brochure
See all the information about the MASTER including full specifications, in-depth information and much more!
Download your MASTER brochure
Specifications
| Tank size (net/gross) | – | 1000 (1100) | 1200 (1320) | 1500 (1600) | 1800 (1895) |
| --- | --- | --- | --- | --- | --- |
| Pump 364 (194 l/min) | – | · | · | · | · |
| Pump 464 (263 l/min) | – | – | – | · | · |
| Weight, kg | – | Weight, kg | Weight, kg | Weight, kg | Weight, kg |
| MB 12 m | – | 351 | 359 | 500 | 508 |
| HYS 12 m | – | 773 | 761 | 922 | 930 |
| HYS 15 m | – | 862 | 890 | 1031 | 1039 |
| HYS 18 m | – | 926 | 934 | 1075 | 1063 |
| FLEXFORCE 21 m | – | 916 | 924 | 1065 | 1073 |
| TWIN STREAM 12 m | – | 933 | 966 | – | – |
| TWIN STREAM 15 m | – | 1022 | 1055 | – | – |
| Measurements, cm | D | A x B x C | A x B x C | A x B x C | A x B x C |
| MB 12 m | 225 | 135 x 235 x 240 | 135 x 235 x 240 | 200 x 235 x 240 | 200 x 235 x 240 |
| HYS 12 m | 225 | 155 x 235 x 240 | 155 x 235 x 240 | 220 x 235 x 240 | 220 x 235 x 240 |
| HYS 15 m | 225 | 155 x 245 x 265 | 155 x 245 x 265 | 220 x 245 x 265 | 220 x 245 x 265 |
| HYS 18 m | 220 | 155 x 255 x 315 | 155 x 255 x 315 | 220 x 255 x 315 | 220 x 255 x 315 |
| FLEXFORCE 21 m | 220 | 155 x 265 x 340 | 155 x 265 x 340 | 220 x 265 x 340 | 220 x 265 x 340 |
| TWIN STREAM 12 m | 220 | 190 x 260 x 271 | 203 x 260 x 271 | – | – |
| TWIN STREAM 15 m | 220 | 190 x 260 x 348 | 203 x 260 x 271 | – | – |
A = Total length in cm
B = Maximum transport width in cm
C = Total height in cm
D = Transport width boom in cm